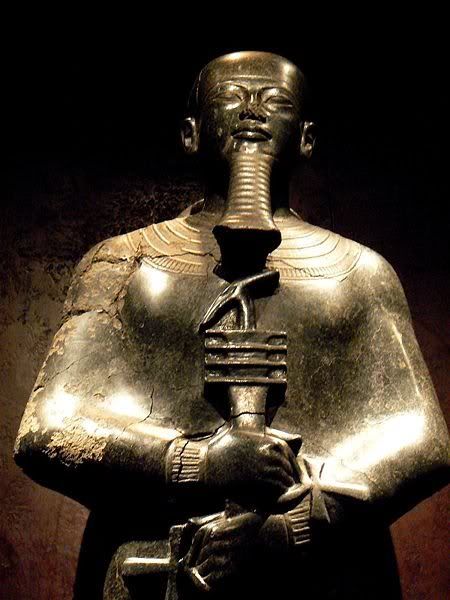 "One who runs alone cannot be outrun." African Proverb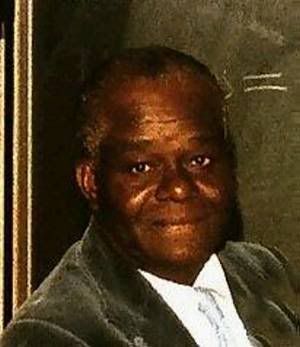 The events which transpired five thousand years ago; Five years ago or five minutes ago, have determined what will happen five minutes from now; five years From now or five thousand years from now. All history is a current event." Dr. John Henrik Clarke 1915-1998
A must read:
The Tuskegee Syphilis Study remains an ignominious milestone in the intertwined histories of race and medical science in U.S. society. Initiated in 1932, this tragic 40-year long public health project resulted in almost 400 impoverished and unwitting African American men in Macon County, Ala., being left untreated for syphilis. Researchers wanted to observe how the disease progressed differently in blacks in its late stages and to examine its devastating effects with postmortem dissection.
In 1855, John "Fed" Brown, an escaped slave, recalled that the doctor to whom he was indentured produced painful blisters on his body in order to observe "how deep my black skin went." This study had no therapeutic value. Rather, fascination with the outward appearance of African Americans, whose differences from whites were thought to be more than skin deep, was a significant impulse driving such medical trials.
Thomas Jefferson exposing hundreds of slaves to an untried smallpox vaccine before using it on whites, to the 1990s, when the New York State Psychiatric Institute and Columbia University ran drug experiments on African-American and black Dominican boys to determine a genetic predisposition for "disruptive behavior."
The infringement of black Americans' rights to their own bodies in the name of medical science continued throughout the 20th century. In 1945, Ebb Cade, an African American trucker being treated for injuries received in an accident in Tennessee, was surreptitiously placed without his consent into a radiation experiment sponsored by the U.S. Atomic Energy Commission. Black Floridians were deliberately exposed to swarms of mosquitoes carrying yellow fever and other diseases in experiments conducted by the Army and the CIA in the early 1950s. Throughout the 1950s and '60s, black inmates at Philadelphia's Holmesburg Prison were used as research subjects by a University of Pennsylvania dermatologist testing pharmaceuticals and personal hygiene products; some of these subjects report pain and disfiguration even now. During the 1960s and '70s, black boys were subjected to sometimes paralyzing neurosurgery by a University of Mississippi researcher who believed brain pathology to be the root of the children's supposed hyperactive behavior. In the 1990s, African American youths in New York were injected with Fenfluramine -- half of the deadly, discontinued weight loss drug Fen-Phen -- by Columbia researchers investigating a hypothesis about the genetic origins of violence.

"A people without the knowledge of their past history, origin and culture is like a tree without roots." Marcus Garvey 1887-1940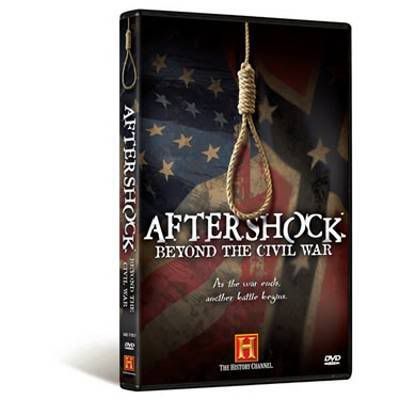 Reconstruction was the process in U.S. history that attempted to resolve the issues of the American Civil War when both the Confederacy and slavery were destroyed. It is also the common name for the era between 1865 and 1877 in the United States that addressed the return of the Southern states that had seceded, the status of ex-Confederate leaders, and the Constitutional and legal status of the African-American Freedmen. Violent controversy arose over how to accomplish those tasks, and by the late 1870s Reconstruction had failed to equally integrate the Freedmen into the legal, political, economic and social system.
Reconstruction came in three phases. Presidential Reconstruction 1863-66 was controlled by Presidents Abraham Lincoln and Andrew Johnson, with the goal of speedily reuniting the country. Their moderate programs were opposed by the Radical Republicans, a political faction that gained power after the 1866 elections and began Radical Reconstruction, 1866-1873 emphasizing civil rights and voting rights for the Freedmen. A Republican coalition of Freedmen, Carpetbaggers and Scalawags controlled most of the southern states. In the Redemption, 1873-77, white supremacist Southerners (calling themselves "Redeemers") defeated the Republicans and took control of each southern state, marking the end of Reconstruction.
Henry Berry Lowrie
Henry Berry Lowry had gathered around him other Indian men who had tired of taking the mistreatment of whites. Along with this group, two African Americans and one white buckskin Scot joined what became known as the Lowry band. The band robbed rich white landowners, and Henry Berry Lowry became the Robin Hood of Robeson County: NC.