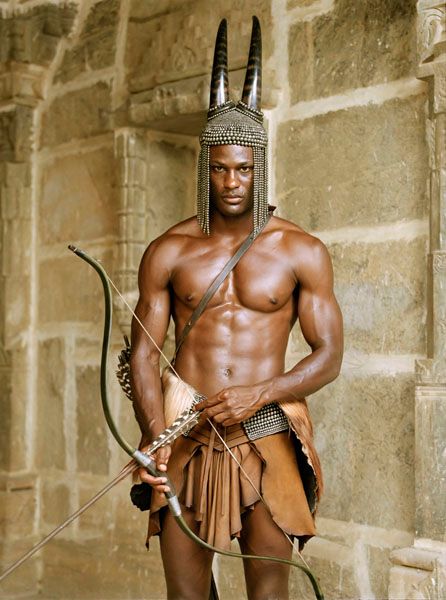 "What an old man will see while seating, a small child cannot see it even standing on top of mountain!" African Proverb

Shem Hotep ("I go in peace").
I find tattoos to be sexy on a lady only in certain areas and they must not be too big. Back bikini line, ankle, breast and butts are my favorites on a lady. Tattoos on women's arms are not attractive to me at all. Piercing, and belly button rings on women drive me crazy!
I love tattoos on women, but are they safe to have?
Marked 4 Life, Tattoos (better to forget about them).
(I am just passing on information, so please don't get mad at me. Sawaad Amen Ra)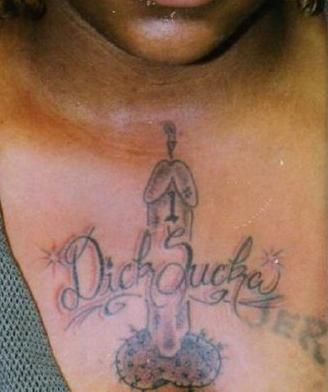 You think that tattoo of June bug; your baby's daddy on your neck is cute, don't you? What about that rose with your mother and daughters name in it. That's off the chain, right? What about that tattoo with your old lady Chaquetta in that wine glass all across your back, that's fly. No wait! What about that tongue, navel and nipple rings that you just got last week. Putting your dead homie`s name or picture on your body as a memorial or tribute may sound good now but what about 20 years from now? What about when you go out on a job interview and you have tattoos on your neck, leg and hands and your potential employer is looking at you like you are 10 karat crazy. An employer would not look favorably on you even if you have an impeccable resume and references. Unlike body piercing that you can take out, you cannot do that with tattoos. Body piercing, like tattooing (not temporary ones) has become increasingly popular among Blacks and Latinos over the past five years. Some say it's due in part by the increasing presence of body art on entertainers. No matter how much some of them hate the role model title, they are being looked up to by many of today's youth.
The NBA`s Allen Iverson says on his Web site, I have things on my body that are just tattoos to others but mean a lot to me. These aren't just tattoos to me. No matter how much meaning a tattoo or piercing has to an entertainer, they must realize that they are influencing millions of young people. Piercing eyebrows, genitals, navels, lips, noses--and multiple earrings--have become common. But body piercing can give you serious diseases, some of which may not show up for years. Some doctors warn that unsterilized needles may lead to liver cancer, HIV, hepatitis B, and the more serious hepatitis C. Hepatitis C is a potentially lethal virus that is now four times as widespread as HIV, and few of the nations 3 or 4 million carriers have any idea they're infected.
HCV or hepatitis C virus was not even discovered until 1988, and there was no treatment available at that time. Hepatitis C is a virus that causes long-term liver disease, even cancer. It can remain hidden in your body for ten years or more. Many people who have gotten the virus from body piercing and tattooing may not realize they are sitting on an infectious time bomb until the disease strikes. Body-piercing jewelry made from nickel can cause bad infections that can last up to a year. Dr. Janice Carter, of Chicago's Board of Health Englewood branch, has said that infection is the main problem. Anytime you puncture the skin; you're at risk for a staph or strap infection. Plus, a lot of people are allergic to the nickel in the metal that's used, so they'll get contact dermatitis in the area and develop a secondary infection, she said. The owner of a chain of body-piercing shops says that thin, low quality metals can rip through your skin. Thin wire, like on earrings, and can pull through the skin like a cheese slicer, he said.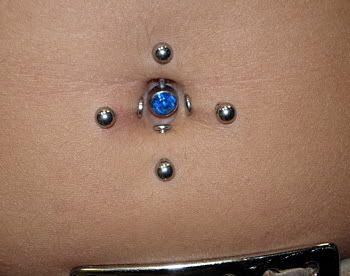 If you get your belly button pierced, you could have problems sleeping, and clothes sometimes don't allow enough air to circulate. Moisture collects around the pierced area and makes sores slower to heal. Nipple piercing can cause infection, and if you are a female, it can cause extra difficulties because the piercing may burrow through your milk producing ducts. This can create problems if you have a baby and want to breast-feed. A large majority of the worlds entertainers and athletes have body art including, Janet Jackson, Eve, LL Cool J, Lenny Kravitz, Kobe Bryant, and Ja Rule, to name a few. Some of the tattoos may be temporary ones, but the dangerous ones are the permanent tattoos. Why would someone want to be a walking billboard? I know they say imitation is the highest form of flattery, but come on. They are not getting your picture or name on them. These stars may go to the best parlors but someone in the hood may not be able to afford that luxury. A young man or woman in the inner cities will get something done and gets a serious, serious infection that could be potentially life threatening. Take the case we had here in Chicago last summer of a young man who got numerous tattoos and body Piercing in order to look like his hero Dennis Rodman. Or better yet, think about when you have a child and they want to get it because they see you with it. What are you going to say? These things have long range implications. Besides when you get 75 and are in a nursing home and someone has to change your Depends undergarment, and you are embarrassed because your tattoos are sagging and wrinkling and you can hardly make out what they say. Now that doesn't sound too sexy, does it? So I would think 2 or 3 times before getting body art, because I would not want to be marked for life.