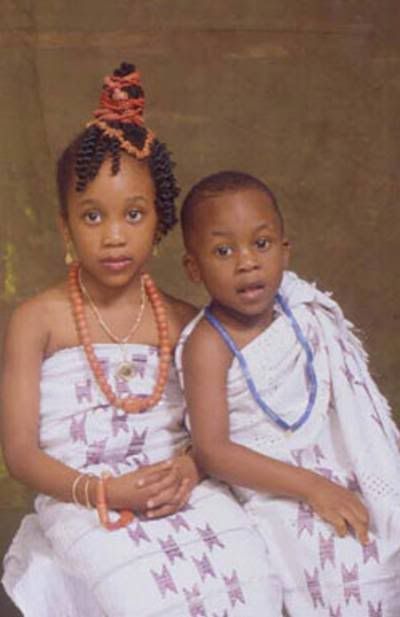 "So many little things makes a man love a woman in a BIG way." African Proverb

Shem Hotep ("I go in peace").
We must stop confusing religion and spirituality. Part Two, Part One can be found on May 15, 2005.
The Church and The Crusaders.
The year was 1095 CE, William the Conqueror had united England under one crown 30 years earlier. The French had been dividing properties amongst their sons for generations, causing bloodshed between brothers over small pieces of real estate. In reaction, Pope Urban II expanded "The Truce of God", which outlawed fighting from Sunday to Wednesday, and banned fighting involving priests, monks, women, laborers and merchants on any day of the week. Italy was a collection of city-states, constantly being overrun by invading hordes, the latest of which were the Normans, who had just started to become "civilized".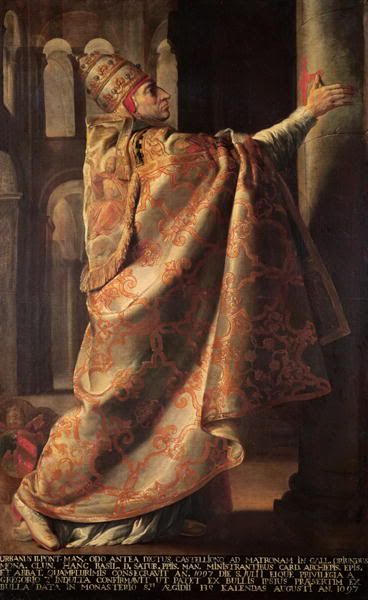 There was also the Byzantine empire, ruling from Constantinople, whose emperor at this time was Alexius Comnenus. To his East, the Turks were rapidly encroaching on his empire, and had begun attacking pilgrims on their way to - and in - Jerusalem, causing him great distress. He wrote to his friend Robert, the Count of Flanders, in 1093, telling him about supposed atrocities committed by the Turks on the Christian pilgrims, and Robert passed this letter on to Pope Urban II. Urban, an opportunist, saw this as a perfect way to solve some of his local problems. He personally promoted a Holy Crusade to reclaim the Holy Lands from the barbarian Turks. Thus, the First Crusade was launched in 1096 CE.
All together there were Three Crusades, which cost millions of people to be killed in the name of religion. To get a better overstanding of this please see the movie Kingdom Of Heaven. Opened on May 6, 2005.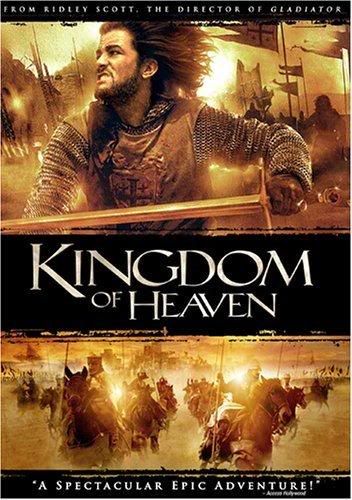 Nation Of Islam Mosque Maryam located in my home town of Chicago.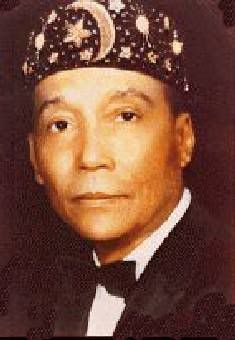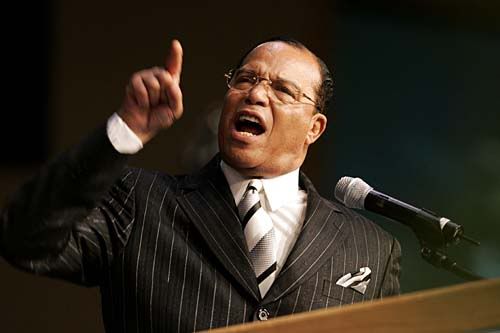 The Honorable Elijah Muhammad (may you be at peace), and Minister Louis Farrakhan. I love you like a Grandfather and a father. But Islam is not the Black man or woman ture way of life.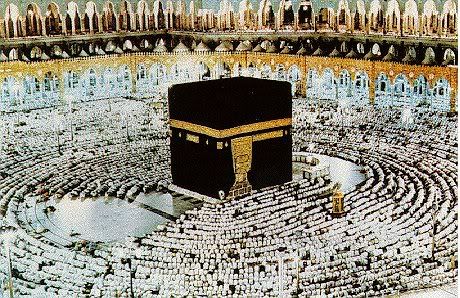 Offensive War to Spread Islam!
The religion of Islam, founded in Arabia in the early 7th century, quickly united Arabs and inspired the expansion of a great Islamic empire across the Middle East and North Africa. By 641 Muslims had conquered Egypt, where they established a new ruling class of administrators and merchants. Over the ensuing centuries, and following further Arab immigration, most of the Egyptian population converted to Islam and adopted the Arabic language, leaving the Egyptian Coptic Church as a small Christian sect. Prophet Muhammad and his successors initiated offensive wars against peaceful countries in order to impose Islam by force as well as to seize the abundance of these lands. Their objective was to capture women and children and to put an end to the poverty and hunger from which Arab Muslims suffered. So, Islam was imposed upon Syria, Jordan, Palestine (Jerusalem), Egypt, Libya, Iraq, Iran, all of North Africa, some parts of India and China, and later Spain. Undoubtedly, the concept of an offensive war to spread the faith is a genuine Islamic concept; it is known as a Holy War for the sake of God.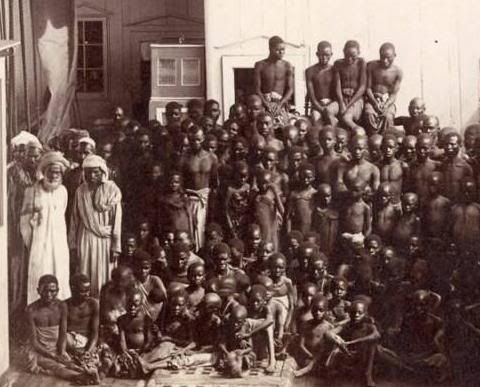 Racism is in Islam.
The Black Diaspora, thisground breaking work tells the fascinating and horrifying story of the Islamic slave trade. Islam's Black Slaves documents a centuries-old institution that still survives, and traces the business of slavery and its repercussions from Islam's inception in the seventh century.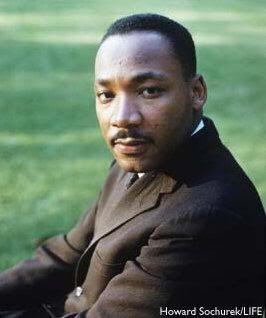 Dr. Martin Luther King Jr.(may you be at peace), I love you like a Grandfather. But Christianity is not the Black man or woman ture way of life.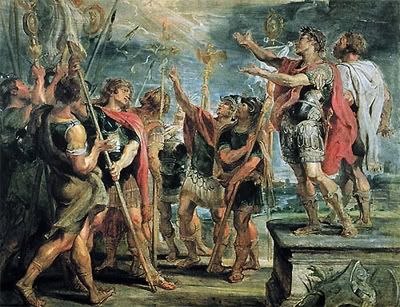 Spread of Christianity!
By 100AD Alexandria had become the most important intellectual center of the early Christian Church. From Egypt, monastic Christianity spread south to Nubia and Ethiopia, and west to Berber North Africa. In the latter region, the Berbers adapted the new religion to fit in with indigenous beliefs. Subjugated by the Roman Empire by 200, Berber Christians maintained a strong tradition of religious independence from Rome, even after the empire had adopted Christianity as the official Roman religion in the 320s.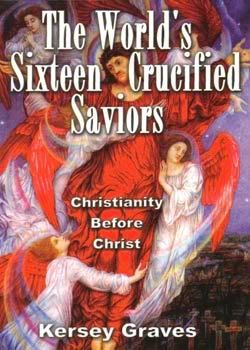 Kersey Graves - The World`s Sixteen Crucified Saviors.
Christian reader, what can you now make of the story of the crucifixion of Jesus Christ but a borrowed legend ­­ at least the story of his being crucified as a God? The determination not to know anything but the crucifixion of Jesus Christ was narrowing down his knowledge to rather a small compass.
And such a resolution would necessarily preclude them from acquainting themselves with the history of any other cases of crucifixion that might have occurred before that of Christians own favorite Messiah. "What! Was there ever a case of crucifixion beside that of Jesus Christ?" a good Christian Brother or sister sometimes exclaims, when the world`s sixteen crucified Saviors are spoken of. Paul the disciple whose position would not allow him to know of any other cases of crucifixion but that of Jesus Christ. Hence,he mayhaveconsidered it meritorious to perpetuate his ignorance on the subject. And you, perhaps, areignorant from the same cause.
It is the nature of all religions based on fear and unchangeable dogmas, to deter and thus exclude its disciples from all knowledge adverse to their own creeds. And sometimes their own religions systems are magnified to such an exalted appreciation above all others as to lead them to destroy the evidence of the existence of the latter for fear of their ultimate rivalry. Such influences as referred to above have shut out from the minds of the disciples of several religious systems a knowledge of all crucified Gods but their own.
The World`s Sixteen Crucified Saviors.
I. ­­ CRUCIFIXION OF CHRISHNA OF INDIA, 1200 B.C.
II. ­­ CRUCIFIXION OF THE HINDOO SAKIA, 600 B.C.
III. ­­ THAMMUZ OF SYRIA CRUCIFIED, 1160 B.C.
IV. ­­ CRUCIFIXION OF WITTOBA OF THE TELINGONESIC, 552 B.C.
V. ­­ IAO OF NEPAUL CRUCIFIED, 622 B.C.
VI. ­­ HESUS OF THE CELTIC DRUIDS CRUCIFIED, 834 B.C.
VII. ­­ QUEXALCOTE OF MEXICO CRUCIFIED, 587 B.C.
VIII. ­­ QUIRINUS OF ROME CRUCIFIED, 506 B.C.
IX. ­­ (AESCHYLUS) PROMETHEUS CRUCIFIED, 547 B.C.
X. ­­ CRUCIFIXION OF THULIS OF EGYPT, 1700 B.C.
XI. ­­ CRUCIFIXION OF INDRA OF TIBET, 725 B.C.
XII. ­­ ALCESTOS OF EURIPIDES CRUCIFIED, 600 B.C.
XIII. ­­ ATYS OF PHRYGIA CRUCIFIED, 1170 B.C.
XIV. ­­ CRITE OF CHALDEA CRUCIFIED, 1200 B.C.
XV. ­­ BALI OF ORISSA CRUCIFIED, 725 B.C.
XVI. ­­ MITHRA OF PERSIA CRUCIFIED, 600 B.C.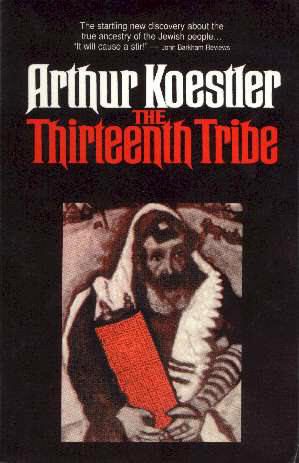 THE THIRTEENTH TRIBE which proves the Eastern European Jews are NOT related to Abraham ...
It dealt with the racial origin of the people in Communist and Christian countries who call themselves "Jews," and whom the Churches (and the Jews themselves) generally insist are "God`s Chosen People," the Israelite descendants of Abraham. These Jews from Eastern Europe and Western Asia were descended from Mongolians and other Asiaticpeopleswho had adopted Judaism as their "religion" over 1,000 years ago and had become know as "Jews." That these Eastern European "Jews" are neither Israelites nor "Semites," but are instead Khazars, Mongols, and Huns!European Jews are not Israelites.
The Spanish Inquisition.
Hernando Cortez, He was a Spanish Conquistador who defeated and conquered the Aztec Empire.
The Spanish Inquisition force people to converted to Christianity or be killed. It was the arrival of Europeans like Columbus, and DeSoto that marked the beginning of the end for the Indians. This is why Christianity is so heavy in Central and South America.
Slave Religion by: Albert Raboteau.
(A Must Read)
The Black Chruch and Christianity is Emotionalism 101#.
E*mo"tion*al*ism) (?), n.
The cultivation of an emotional state of mind; tendency to regard things in an emotional manner.
RELIGION OF THE SLAVES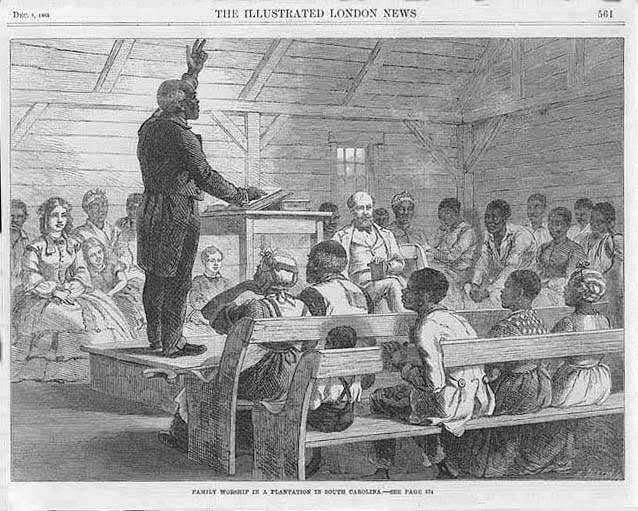 The second half of the seventeenth century saw the establishment of a plantation economy in Guyana based on African slave labour. The bulk of the African slaves were brought from Senegambia, Sierra Leone, the Windward Coast, Gold Coast and the Bight of Benin. They belonged to several tribes and several language groups.
The general view held by the Dutch planters, and the English planters after them, was that the African slaves did not hold to a system of beliefs that could be described as a religion. At best - so the members of the plantocracy and the church that served them felt - their beliefs amounted to nothing more than heathenish superstition.
Not a few of them, perhaps, felt that the Africans were incapable of religious sentiment. But the Africans held religious beliefs derived from their homeland. It may be useful to note that some of the slaves, particularly these who came from the Fula-speaking area of Senegambia, were Muslims.
Toby, a young Hausa-speaking Muslim slave in Hanover, Berbice, debated religious questions with the Rev. John Wray, the Congregational missionary in Berbice in the early nineteenth century.
Interestingly, Wray's successor in Berbice, Rev. Howe, was very impressed with Toby's intelligence and his desire to acquire knowledge, that after converting him to Christianity, he arranged for the young man to go to England for further training by the London Missionary Society. He was granted his freedom and his name was changed to Thomas Lewis. In 1836, he returned to Berbice as a catechist-teacher.
Toby's ancestors were most likely converted to Islam when that religion penetrated West Africa from the north by way of the Sahara Desert. But Islam among Africans did not long survive the Middle Passage and the plantation system. The practice of the planters of separating tribesmen from one another, and of discouraging the assembling of slaves for any purpose whatsoever, was not calculated to allow Islam to survive.
Again, the small number of African Muslims that came to Guyana lacked the leadership of Imams and the possession of the Qu'ran. Then, too, the plantation life did not lend itself for long prayers at fixed times, worship on a set day, fasting at prescribed periods, or feasting on holidays which did not coincide with those observed by the plantocracy. As such, the plantation which was geared exclusively to sugar production gave no scope for the development of Islam as the Senegambian village did.
But if the Islam that came with African slaves did not survive the conditions of slavery, the name "Fulah" came to be used as a descriptive of indentured Indian Muslims and their descendants. The Blacks who labelled them Fulahs clearly knew Fula-speaking Africans who were Muslims.
On the other hand, indigenous African religious beliefs, which became labelled as "obeah", survived the difficulties of estate life in Guyana. But these beliefs underwent significant changes although they remained clearly "African" in structure. Three factors were mainly responsible for these changes.
In the first place, African religious ideas were capable of modification in response to the new circumstance of estate life. Secondly, the practice of African religion was frowned upon by estate authorities. This meant that the religion could only be practised secretly and irregularly. The result has been that some aspects of African religious practices withered away while others lost their nationality and language and became garbled. Thirdly, the exposure to Christianity led not only to the conversion of Blacks to that religion, but also to the overlapping of African and Christian beliefs.
While in Jamaica, after 1760, it became an offence punishable by death for slaves to practise obeah, it is not clear if the same situation existed in Guyana. Nevertheless, the slaves did not lack "religious" leaders who, however, were not as well trained or as carefully chosen as the priests who served the African villages and compounds.
The policy of the plantocracy of separating African tribesmen from one another (as far as this was practicable) also affected the development of African religion in Guyana, since that religion traditionally had a strong link with the tribe.
The Religious Conversion of African Slaves.
When Africa slaves were brought to the United States, they were already broken and cut off from their culture. Each tribe had its own language and religion, but both were lost in the process of bringing them here. The white Christians who brought them here thought them stupid and evil because they didn`t speak English and they practiced "evil" religions. The masters moved to indoctrinate the slaves into Christianity as soon as possible. In fact, the opportunity for conversion was one of the justifications for slavery; these "evil heathens" could be converted thus saving their souls even if their physical bodies were enslaved.
Spirituality to me:
Spirituality some people think that you have to believe in God or go to Church or even pray to be spiritual. Doing these things will not detract from your over all spirituality, but being spiritual doesn`t necessitate doing any of these. I have believed in God my whole life, but that has not made me any more spiritual. I am a spiritual being, because I am a spiritual being and I understand that. The "fear of God" has not made me any more kinder and gentler than I am as a person in general. I believe spirituality has more to do with growth than belief systems. I think that if you are determined to grow, then that is spiritual. I believe your spirit lives on after death and that you are always growing. Karma, is therefore, not what must return to you for equality in the universe, but rather, what you would have come back at you to teach you a lesson, or make you move foreward. I do not believe that "God Punishes". Rather I believe that we punish ourselves for not growing fast enough, or rather we do what is necessary to force ourselves to move onward toward our individual growth. (Not necessarily punishment) I believe, my idea of "God" is different than most individual`s idea of "God". That is because when I talk to most people about "God" they believe that "God" is a vengeful diety. They believe that because of what has happened to the world in the last few thousand years, that "God" has foresaken mankind and is taking his wrath out on humanity at this time. This is total BULLSH*T Sorry, but, "Everything in this world as far as reality is concerned is made up every day by nitwit morons who do not know what is really going on, controlled on top by nitwit morons who DO KNOW what is going on". Most people believe what they are told, by people who don`t have a clue, and reinforced daily throughout society by those that KNOW what going on but want to prevent you from finding out. This control is maintained PRIMARILY BY THE CHURCH!. Probably the "evilest" of Institutions, because "they" know you are coming seeking spiritual guidance, but it is in their best interest to have you "kept in the dark" as to true spirituality and your "personal" relationship with "GOD".