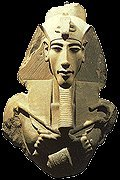 "As the dog said, 'if I fall down for you and you fall down for me, it is playing.' African Proverb

Shem Hotep ("I go in peace").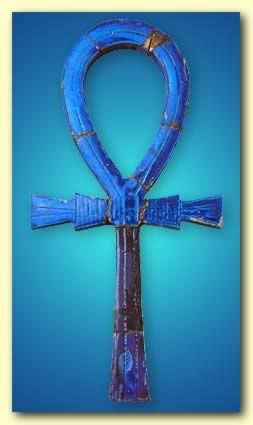 The Ankh is defined as the symbolic representation of both Physical and Eternal life. It is known as the original cross, which is a powerful symbol that was first created by Africans in Ancient Egypt.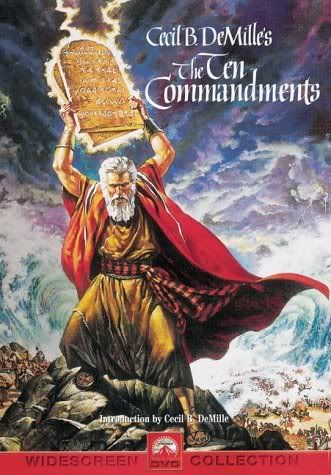 Cecil B. DeMille, The Ten Commandments. One of the biggest lies ever told.
Anne Baxter as Nefertiti in the Ten Commandments.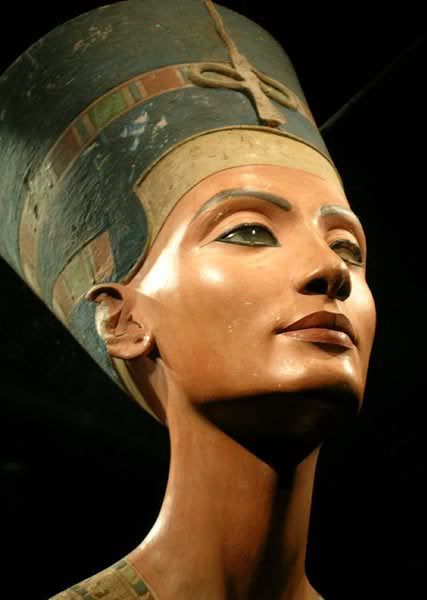 Nefertiti, her name, meaning, "The beautiful (or perfect) woman has come".
THE TURE FACE REVEALED.
Thanks to Egyptian artists, we know what Nefertiti looked like. But how do you put a face on a vandalized, anonymous mummy that was buried some 3,400 years ago? Forensic scientists have done just that, re-creating the face of the mummy Queen Nefertiti.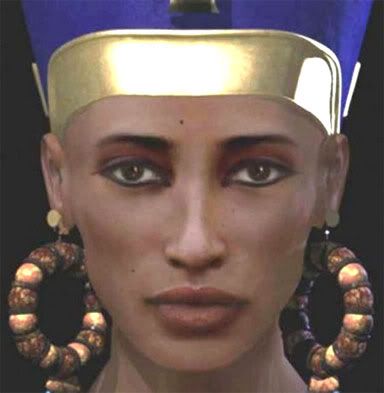 For more information on this see Nefertiti Resurrected on the Discovery Channel.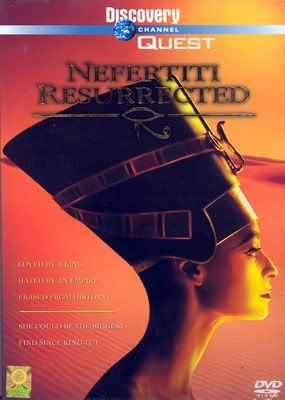 Egyptian King Tutankhamun.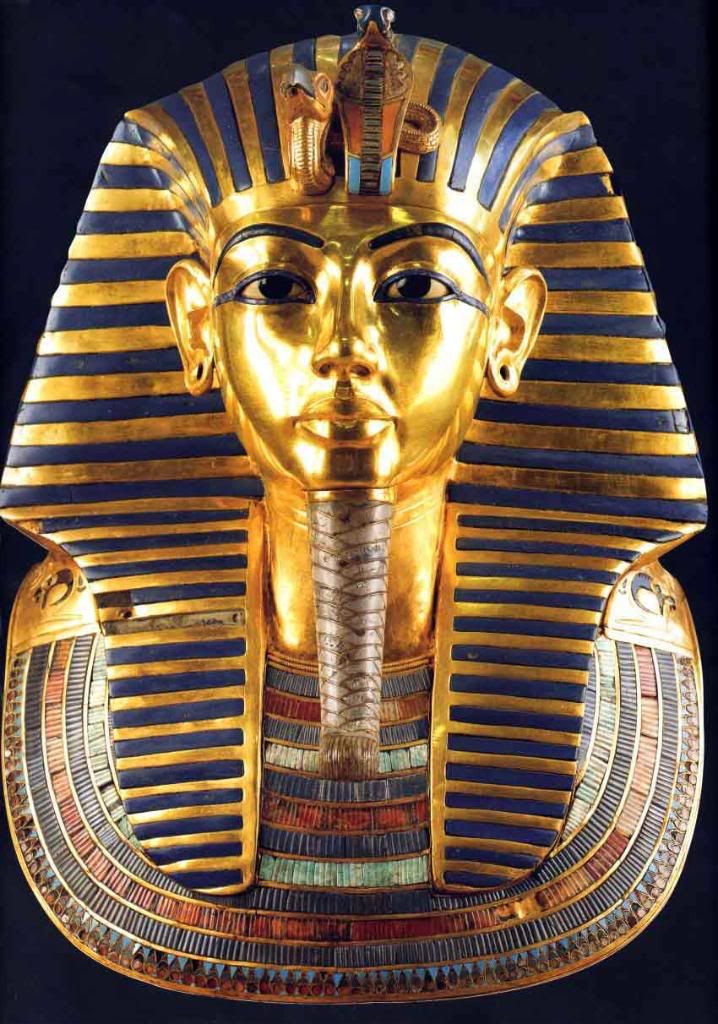 A fiberglass bust that purportedly shows the true face of ancient Egyptian King Tutankhamen went on display at London's Science Museum. The likeness was crafted as part of an investigation into how the teenage pharaoh died more than 3,000 years ago. The fiberglass cast of Tut`s head, based on computer models generated from 1969 X-rays of his mummified corpse, shows an attractive round-headed youth with full lips. But it bears little resemblance to the golden funeral mask found in the pharaoh's tomb.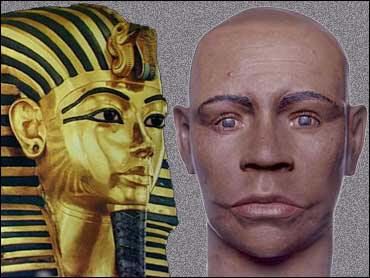 For more information on this see THE ASSASSINATION OF KING TUT on the Discovery Channel.